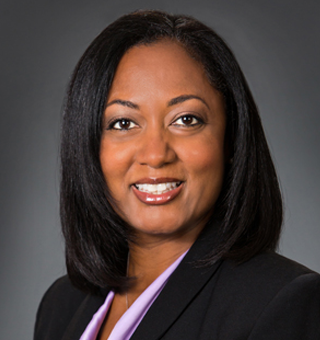 Farah's Representative Transactions:
Farah Cook is Senior Counsel at Patrick Law Group, and has over 15 years of experience as a finance, corporate and commercial contracting lawyer.  Ms. Cook has broad experience managing and negotiating a wide range of commercial transactions for clients of all sizes.  In addition to her corporate and commercial law background, Ms. Cook brings to Patrick Law Group promotional marketing, digital transactions and advertising experience.   Her practice focuses on marketing, advertising, and technology focused commercial agreements, as well as vendor agreements, supply chain and construction transactions.  Ms. Cook has experience negotiating distribution agreements, statements of work, master services, digital analytics, software as a service (SaaS), sales, cross-promotional, consulting, vendor, events, sponsorship, marketing promotions, equipment licensing and technology procurement agreements.
Prior to joining Patrick Law Group, Ms. Cook provided legal support to a Fortune 100 company's regional sales, retail sales and global marketing functions.  While supporting the global marketing functions, she worked with integrative and analytical marketing business units to on-board various global tools to facilitate the use of social media, digital and marketing research analytics in the company's business operations.  In addition, Ms. Cook supported two global brand teams and provided advice on brand standard exceptions, marketing materials, coupons, promotions (including those involving hashtags) and sweepstakes, including drafting the official rules for consumer facing and internal employee sweepstakes and contests.  Lastly, Ms. Cook has experience advising marketing clients on "text to win" promotions under The Consumer Protection Act (TCPA).
Previously, Ms. Cook was in-house with the Handprint Group, a provider of government affairs and business consulting services, and Habitat for Humanity International, Inc. where she was a lead attorney in negotiating and drafting secured lending transactions, professional services agreements, memorandums of understanding related to equity investments, private placement agreements, letters of intent, term sheets, non-circumvention, strategic alliance and nondisclosure agreements.   In addition, Ms. Cook negotiated multi-million dollar complex commercial, co-marketing, commercial finance and licensing agreements and negotiated multimedia transactions for the transfer of intellectual property rights.
Ms. Cook began her career as an associate with Cleary Gottlieb Steen & Hamilton in Washington D.C., and later joined Sutherland Asbill & Brennan, LLP in Atlanta.
Given Ms. Cook's combination of in-house and big law firm experience, as well as her broad practice she has the unique ability to creatively and efficiently identify, understand and navigate commercial issues.
She is a proud graduate of Spelman College, and received her law degree from Howard University School of Law in 2001.  She also received her Master of the Arts degree in 1998 in French Cultural Studies from Columbia University in Paris, France.
Ms. Cook is a community board member of The Children's Healthcare of Atlanta at Hughes Spalding hospital.  In addition, she is a member of the board of trustees for the Aloha Foundation in Fairlee, Vermont, and a member of the founding class of the Emerging Leaders for Children's Healthcare of Atlanta. Finally, Ms. Cook is active with the Dogwood City Chapter of The Links, Incorporated and The Atlanta Chapter of Jack and Jill of America where she has been an executive board member.
Presentations and Articles
"Influencers, Hashtags and Disclosures: The FTC's Response and Commercial Considerations", Author, published, JD.Supra.com
"Indemnification Provisions: A Checklist of Key Considerations", Co-Author, published Fulton Daily Report, March 2017 and Association of Corporate Counsel Newsletter, March 2017
"Federal Aviation Administration and Commercial Drone Use", CLE Facilitator, March 2017
"Current Federal Trade Commission and Privacy Issues Under the Trump Administration", CLE Facilitator, March 2017
"Key Provisions in Digital Transactions: Native Advertising, Data Analytics, Digital Marketing and Mobile", Co-Presenter, Brand Activation Association Annual Conference, November 2016
"Are Your Legal Transactions Ready for Digital Advertising", Author, published NAMWOLF June 2016 Newsletter
"The New Canadian Anti-Spam Law and What This Means for Your Businesses", Author, published NAMWOLF September 2014 Newsletter
EDUCATION
Howard University School of Law, J.D. (2001)
Thurgood Marshall Merit Fellow
Law Review 1999-2001
Columbia University
M.A. in French Cultural Studies (1998)
Spelman College
B.A. in French (1997)