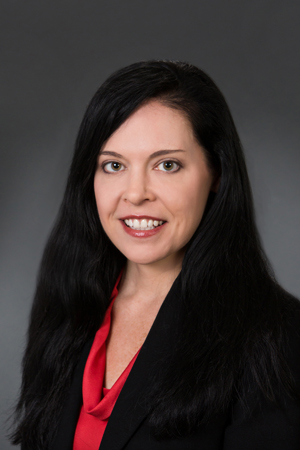 Name: Linda Henry
Department: Deputy Counsel
Phone: 404.525.3229
LinkedIn: Linda Henry
Deputy Counsel and Vice President of Operations
Boston University, J.D. (2000)
Furman University
B.A. in Political Science (1995)
Linda Henry
Linda Henry is Deputy Counsel and Vice President of Operations at Patrick  Law  Group,  and  has over  16 years of  experience  as a corporate and commercial contracting attorney. Ms. Henry has extensive experience managing and negotiating a wide range of commercial  transactions,  and drafting  and negotiating  a variety  of commercial agreements for clients of all sizes. Her practice focuses on technology transactions and technology‑focused commercial agreements, including SaaS agreements on behalf of both vendors and customers of subscription-based cloud solutions, software  licensing  agreements, maintenance and service level agreements, software and mobile application development  agreements and end user license agreements. She also has substantial experience in negotiating and drafting supply and distribution agreements, vendor, supplier and customer agreements, online terms and conditions, wholesale  and reseller  agreements and independent contractor agreements. Recent transactions include: representing a communications company in a strategic alliance with a cloud service marketplace company; representing a hospital system in connection with a Development and Licensing Agreement for a mobile application to provide indoor positioning and wayfinding (location) platform;  and  representing a broadband company in connection  with a Marketplace as a Service Agreement for the development, hosting and management of cloud based on-line market place and hosting platform.
Ms.  Henry  has also  handled   other   matters   of   general corporate law,  including  non‑disclosure  arrangements, termination and release agreements and settlement agreements. Her mix of big firm and in‑house experience gives her a unique ability to understand and identify significant business issues and evaluate risk, all with an eye to  maintaining  the practicality  and  efficient  operation  of  the business.
Prior to joining Patrick Law Group, she was Senior Counsel at Premiere Global Services, Inc. (PGi), a publicly traded global provider of conferencing and collaboration services. Among her many transactions at PGi, Ms. Henry negotiated customer, wholesale,   supplier   and strategic alliance   agreements associated   with  virtual   meeting   products  and  services.   Her responsibilities  at PGi  included  serving  as the legal  point of contact for  the North  American  sales  force, training and managing the Contracts Group, and advising the products and pricing teams on business and legal issues in connection with new and existing products and services.
She also previously practiced with Am Law 100 law firms in New York, Washington, D.C. and Atlanta. While in private practice, Ms. Henry served as the lead associate on cross‑border leveraged lease financings of municipal infrastructure assets, covering a variety of transportation equipment and facilities, including rolling stock and qualified technological equipment. Ms. Henry also served as the lead associate on a variety of structured finance transactions, including the representation of underwriters and issuers in collateralized debt obligation transactions and other asset securitization transactions.
Ms. Henry is an active volunteer attorney with the Pro Bono Partnership of Atlanta, and has previously provided pro bono representation to political asylum applicants.  She recently served on the board of Georgia Avenue Community Ministry, and is a member of Georgia Association of Women Lawyers and Women in Cable Telecommunications.
Presentations and Articles
Speaker, Master Services Agreement‑an Overview of Key Considerations in Drafting Statements of Work (Internal Presentation and Training for Corporate Utility Company), October 2013, January 2016
Speaker, Key Considerations When Drafting Mobile Application Development Agreement (National Association of Minority and Women Owned Law Firms), September 2013
Speaker, Negotiation Cloud Technology Agreements (National Association of Minority and Women Owned Law Firms), September 2014
Speaker, Negotiating and Drafting Statements of Work (Internal Presentation and Training for Merchant Processing Company)