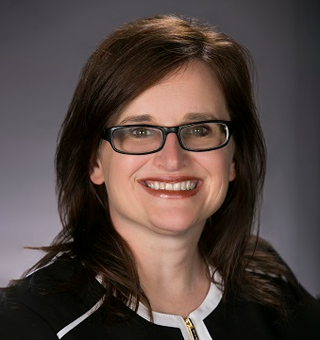 Dawn's Representative Transactions:
Dawn Ingley is Senior Counsel at Patrick Law Group and a CIPP/US Certified Data Privacy Professional, and possesses over 14 years of experience representing mid-size and large corporations in high-volume, high risk transactions, primarily in the areas of technology, information security and data privacy, mergers and acquisitions and general commercial contracting. In representing a wide array of clients, including a Big-4 financial services firm, the leading supplemental health insurance provider and a Fortune 500 manufacturing organization, Ms. Ingley has acquired a diverse skillset and the ability to assess contractual matters in a practical and agile manner which is consistent with each client's unique risk profile.
Prior to joining Patrick Law Group, Ms. Ingley served as Global Legal Counsel for a Big-4 financial services organization. In that role, Ms. Ingley managed a global team of technology attorneys and negotiated and drafted a variety of technology transactions, including enterprise license agreements for 250,000+ employees worldwide, public and private cloud environments, mobile application management systems and several data analytics and automation platforms.
Ms. Ingley also served as Associate Counsel for a supplemental health insurance carrier. Her duties in that role included the negotiation and drafting of professional services agreements, managed services/outsourcing agreements, as well as software integration agreements with major medical providers, creating a "one-stop shop" for the carrier's customers.
During law school, Ms. Ingley worked 20+ hours per week for a general practitioner in Athens, Georgia, along with performing special projects for another general practitioner located in Madison, Georgia. She graduated from law school with honors from the University of Georgia and earned her master's and bachelor's degrees from Georgia College & State University.
Ms. Ingley resides in the Smoke Rise community of Stone Mountain, Georgia with her family and is a graduate of the 2008 State Bar of Georgia Young Lawyers' Division Leadership Academy. She also served as a board member of the West Central Georgia Cancer Coalition. Ms. Ingley was also a volunteer leader for adolescent girls in the St. Paul First United Methodist Church's Youth Development Program.
Presentations and Articles
Author, "Apple's X-Cellent Response to Sen. Franken's Queries Regarding Facial Recognition Technologies", JD Supra,October 24, 2017
Author, "When 2017 Becomes 1984: Facial Recognition Technologies – Face a Growing Legal Landscape", JD Supra, October 5, 2017
Author, "Mark Madness: Avoiding Trademark Landmines in College Sport", JD Supra, July 21, 2017
Author, "Is Automation Really the New Outsourcing?", JD Supra, June 15, 2017
Speaker, Open Source Software Overview (Internal Presentation for Financial Services Firm), November, 2016.
Speaker, Software Audit Reminders and Checklist (Internal Presentation for Financial Services Firm), April, 2016.
Speaker, Software Licensing Overview (Internal Presentation for Financial Services Firm), January, 2015.
Speaker, Acceptance and Warranty for Software Transactions (Internal Presentation for Financial Services Firm), September, 2014.
EDUCATION
University of Georgia School of Law, J.D. (2004) Cum Laude
Georgia College & State University, M.P.A., General Management Systems (1998) Magna Cum Laude; Bachelor of Science, Psychology (1997), Magna Cum Laude