A. Elizabeth (Lizz) Patrick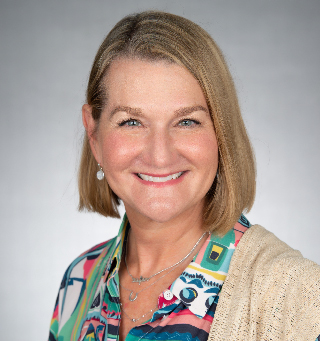 A. Elizabeth (Lizz) Patrick
Lizz's Representative Transactions:
A.Elizabeth ("Lizz") Patrick is Chief Client Officer and Founding attorney of Patrick Law Group, and, in this role, she sets and executes the Firm's vision and strategy. Under her leadership, PLG has continued to grow and expand its reputation as an agile, results-driven transactional law firm built upon a culture of robust service, communication and collaboration, with a roster of senior lawyers from in-house experience and an impressive Client list which includes some of the largest companies in the world.
During her 31-year career, she prepared and negotiated thousands of construction, logistics, procurement and other commercial contracts. Ms. Patrick is well known for her deep knowledge and experience in construction and development, and is recognized for her experience with drafting and negotiating design, construction, and procurement contracts for a wide variety of national and international projects, including fixed price, cost plus, and guaranteed maximum cost contracts, master service agreements and variations thereof. She also possesses expertise and experience with a variety of project structures including design-bid-build, design-build, "fast track", phased design and construction, construction management at risk and not-at-risk, multiple prime, turn-key, and engineering, procurement, and construction ("EPC") project delivery.
Ms. Patrick regularly handles transactions for outsourcing, warehousing and third party (3PL) logistics arrangements, including fulfillment and kitting, material handling, automated distribution, asset management and consignment, manufacturing, capital equipment purchasing and leasing. She has also prepared countless master supply and service agreements for global and domestic procurement and supply chain functions.
Leveraging her transactional and leadership background, Ms. Patrick is repeatedly sought after to assist Clients with developing successful processes and approaches for increasing the effectiveness of their legal function, including development and use of standardized contracts and alternative clauses, developing and advising on procedures and processes to increase operational efficiency, consistency and risk mitigation, and conducting targeted in-house training and educational programming for legal and business teams.
In recognition of her outstanding legal ability and experience, Ms. Patrick has been named one of the Best Lawyers in America. She has also been named among the Legal Elite by Georgia Trend Magazine, as a Georgia Super Lawyer every year since 2004, and as one of the Top 50 Female Super Lawyers. She was also named among the International Who's Who of Construction Lawyers. She has achieved Martindale-Hubbell's highest rating of AV for legal ability and ethical standards.
As a CEO and student of leadership, she is an active member of Vistage and the Women's President Organization. She is a 2002 graduate of Leadership Atlanta. Ms. Patrick also serves on the Board of Directors and Executive Committee National Association of Minority and Women Owned Law Firms (NAMWOLF).
Prior to starting Patrick Law Group, Mrs. Patrick was a partner in the Real Estate and Construction Groups at two Am Law 100 Law Firms located in Atlanta, Georgia, and, at one of those firms, she served as the Practice Group Leader.
Presentations and Articles
Racing: Staying Ahead of the Competition (Atlanta Business Chronicle's Women's Leadership Forum, June 23, 2017)
Strategic Communications: Communicating at the Executive Level (Pathbuilder's Achieva Workshop, February 21, 2017)
Transformational Corporate Legal Departments, A View from the Outside (Internal Client Presentation, February 1, 2017)
Indemnification and Limitation of Liability Provisions:  Best Practices and Current Trends, (ACC Corporate Counsel-Georgia Chapter, January 19, 2017)
Circuitous Path of an Accidental Legal Entrepreneur:  Lessons Learned Along the Way (Internal Client Presentation, August 23, 2016)
Best Practices for Drafting and Negotiating Indemnity and Limitation of Liability Clauses in Commercial Contracts (ACC Corporate Counsel-Georgia Chapter, April 19, 2016)
Master Services Agreement-an Overview of Key Provisions (Internal Client Presentation, October 9, 2013)
Top Contract Provisions to Know and Care About: Drafting to Accomplish Business Goals and Manage Risks, (ACC Corporate Counsel-Georgia Chapter, June 11, 2013)
From Service to Supply: Key Provisions, Project Management and Negotiation Strategies for Contracts (Internal Client Presentation, June 2010)
Your Contracts and Project Management: Key Contract Provisions (Internal Client Presentation, annually 2004-2015)
From Service to Supply: Key Provisions, Project Management and Negotiation Strategies for Contracts (Internal Client Presentation, June 2009)
Contract Negotiations from the Owner's and the Contractor's Perspectives, Construction Law for the General Practitioner (Institute of Continuing Legal Education in Georgia, September 28, 2007)
Ten Key Decisions to a Successful Construction Project, Key Decision 1: Creating the Project Program (The American Bar Association, Forum on the Construction Industry, September 2005)
Perplexing Issues in Design-Build Projects, (American Bar Association Real Estate and Probate Section, October 2004)
Preparing and Negotiating Design and Construction Contracts for the Complex Healthcare Projects, (Healthcare Roundtable for Facilities and Support Services Executives, May and November 2003)
Representing the Private Owner: The Large and Complex Project, (CLE International, September 2002).\
Assembling and Drafting the Contract Documents or Sprint to the Finish Line: The Owner's Perspective – Getting it Right: How to Structure Complex Projects to Allocate Risks and Minimize Disputes, (American Bar Association, Forum on the Construction Industry, October 2001)[Presentations conducted prior to 2001 available upon request.]
EDUCATION
Tulane University, J.D. (1988)
Magna Cum Laude/Class Rank 5
Law Review 1987-1988
University of Georgia, B.A. (1985) Cum Laude